About Us
Carl Meyers and Terrel Knutson became friends at NC State University in 1994 while pursuing their degrees in Landscape Horticulture and Design. Terrel already operated a lawn care business in Raleigh and Carl helped him on the weekends. After college they remained close enjoying fishing and canoeing.
Our sister company, Wind River Growers, LLC, compliments Appalachian Naturescapes by providing plants on-line that are difficult to find.
Appalachian Naturescapes was founded by Carl Meyers, Jr. on January 1, 1997 and Incorporated January 1, 2000. Carl operated the company for three years as a sole proprietor. Terrel Knutson became a co-owner on January 1, 2000 to help accommodate the growth and increased demand for quality landscape in the Morganton area. Together, they have built a reputable company that is known for quality and ethical work.
As our company has grown so have our families. Terrel married Amanda Berry in 2003 and now have five children: Wyatt, Owen, Caleb, Olivia, and Lucas.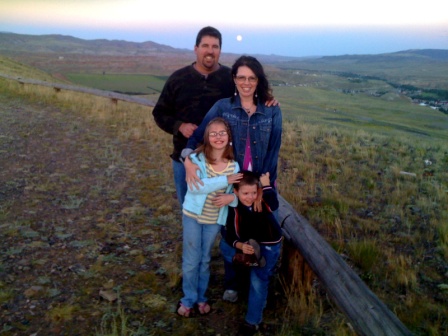 Carl married Stephanie in 1999 and have two children: Abigail and Will.
Both Amanda and Stephanie have worked in the company in administrative roles off and on over the years. Stephanie sometimes accompanies Carl with design meetings. This is truly a family business. Many of our extended families work with and for the company.
Feel free to contact Carl: [email protected] or Terrel: [email protected].
Our mailing address and phone number:
3300 NC 181, Morganton, NC 28655
(828) 438-8243 (office)
We would love to work with you.